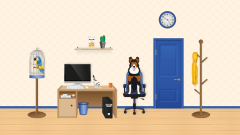 3
Minutes to create a lesson in Joyteka
Educational platform Joyteka
Five online services, individual tasks and vivid emotions during training. Create an engaging lesson for your students.
Suitable for distance learning and face‑to‑face learning
Our services are designed for different forms of learning. They are suitable for classroom teaching and homework.
Creation of individual assignments for any subject
There are no restrictions on subjects or lesson topics. Study exactly what is relevant for students now.
Joyteka is available online on any device
You do not need to install programs on your computer or have programming skills.
Joyteka tools engage students in the learning process
The motivation of students is increased through gaming and interactive technologies.
What is the use
Discover a world of fun learning
Joyteka will help you conduct a training session or other event outside the box.
useful for the teacher
Non-standard materials and services will make your lessons memorable
Something can be downloaded for free — for example, happy coupons for students, a presentation template for bright lessons, a lesson schedule. In the catalog you will find more materials at pleasant prices!
Make your students happy
Make your lesson even more fun
How it works
Create an interactive lesson — quickly and easily
1
Select the appropriate service
Joyteka can be used for a variety of learning formats, from home and distance learning to face-to-face training and other activities. Choose the service that is right for you. To start using them, you just need to register on the site.
Upload assignments on any subject and topic. Create several options for complexity and give out to students individually.
Get student results in your personal account
After the students complete the passage, the results will be automatically recorded in your personal account in the card with the task. You can find them by clicking on the «Statistics» button.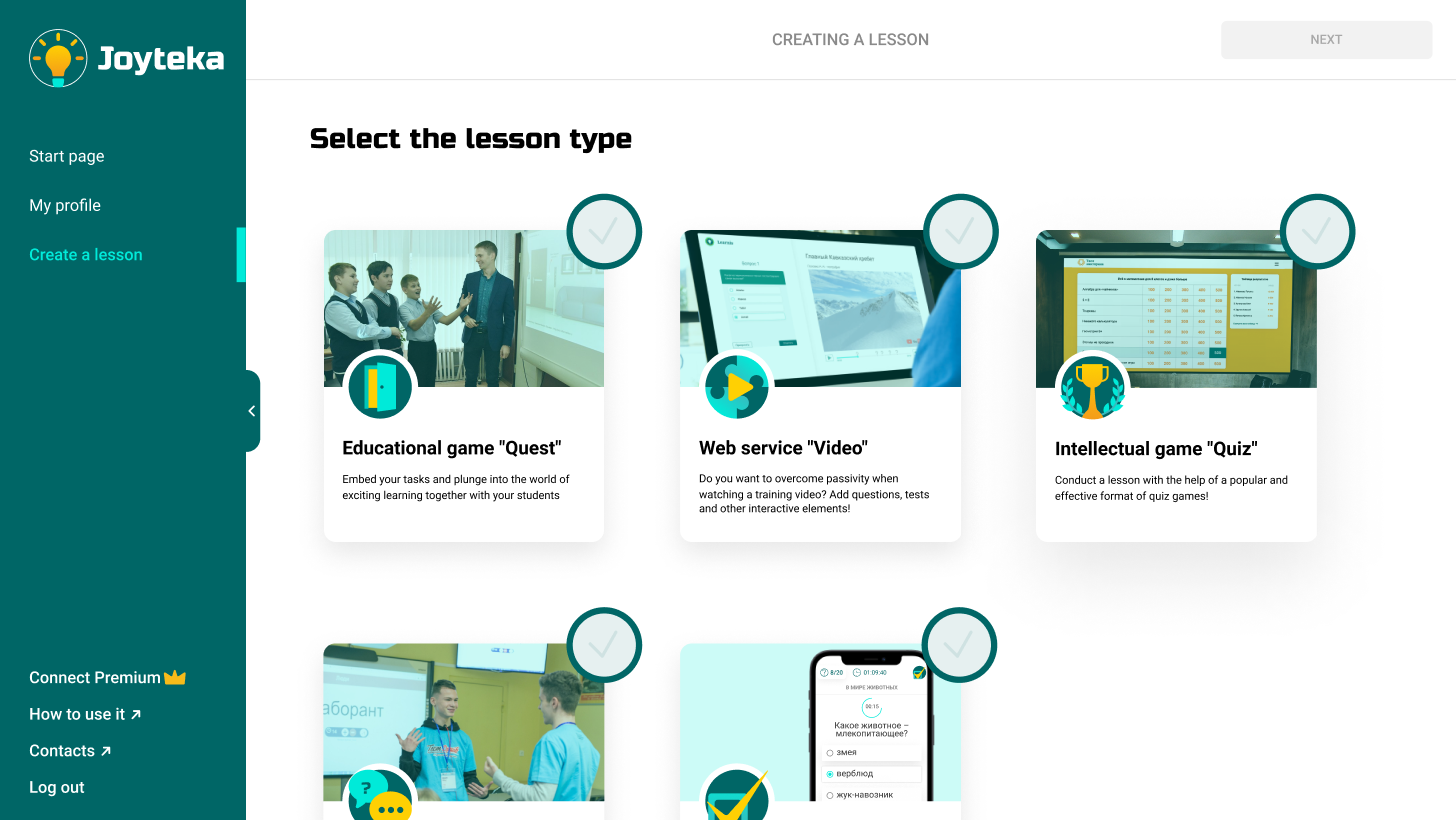 Выбирайте тариф, который подойдёт вам
Всё самое важное — бесплатно
НАЧИНАЮЩИЙ
Для тех, кто хочет попробовать
Уверенный
Для педагогов-инноваторов
860
510
руб./мес.
Joyteka is loved all over the world
Read reviews from happy users


When I first created the quest, I walked all day as if I had a holiday, and I could not wait for the children to pass it, and I will receive the first responses. The children are delighted, the teacher is even more! I liked the project even more during distance learning.
Oksana, English teacher
Russia, Sverdlovsk region
For more than 2 years now I have been using your program: quizzes, quest rooms. This helped diversify both lessons and extracurricular activities. THANK YOU SO MUCH!!!
Tatiana, teacher of history and social studies
Russia, Primorsky Territory
Thank you very much!!!! Quests are a great polling tool! For me it is interesting and easy to make them, and the children pass them with pleasure! Low bow to you from my colleagues, who are also slowly mastering your site.
Svetlana
Russia
The platform is very bright, interactive and interesting. The participants all as one noted that they liked this format very much, and they are ready to go through the quests again and again. I would like to say a big thanks to all your team for your work!
Ekaterina, Methodist
Russia, Yaroslavl
Thank you very much for a wonderful project, now I have the opportunity to create interesting English lessons. Children are looking forward to the game and are happy to complete the tasks.
Anna, English teacher
Ukraine, Kiev
Thank you so much for the great platform! Everything is easy, bright, laconic, convenient!
Kazakhstan, Astana
It will be great
Ready to get started?